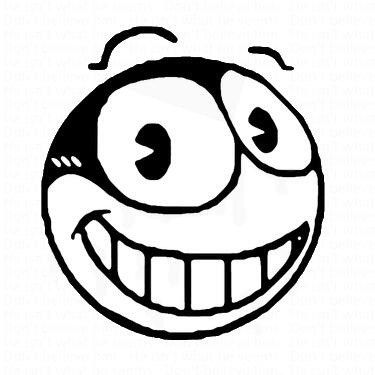 Koa_Neuva
-
I hope you all enjoy your time here to escape reality with me in my endeavors to entertain and/or intrigue. I plan on covering a variety of different facets for your enjoyment.
Support Our Channel!
Notifications will appear during the LIVE Stream
About Me
Welcome to my channel! I started streaming out of my love for video games and wholesome communities. I was originally working 40+ hours a week as a customer support representative supervisor for one of the three major gaming companies (I am not at liberty to say who), and was told my voice would be perfect for this kind of gig. So, here I am. I hope to share laughs, tears, frights, rage-quits, and many more amazing experiences with you here!

I have been a gamer since before I can really remember, starting on the Atari 2600, the original GameBoy, and NES.

I am very, very, VERY far from the greatest gamer out there, but I love video games nonetheless. So expect me to fail/die, a lot. Many people get a kick out of watching me crash and burn because of my reactions, so hopefully that catches on with the rest of you!
Da Rulez
1. Be Kind and Courteous

2. No Hate Speech, Bullying, or Witch Hunts

3. Zero tolerance for religious, political, sexual, gender, racial, cultural, morality, or diatary debates or pushing your agenda on anyone else

4. Respect Everyone's Privacy

5. We support Black Lives Matter

6. If you don't keep an open mind here, you're gonna have a bad time
Q&A
Q: What's your name?
A: You can call me Koa, my friends call me Calcifer. Please do not call me Calcifer unless I give you the go-ahead.

Q: What are your pronouns?
A: He / Him / They / Them / Dude While these are just preferred, I am also a very pretty princess. Granted I look more like Gaston (Beauty and the Beast) in a tutu in that scenario, I really don't care as long as you're being respectful.

Q: How old are you and when is your birthday?
A: I am 33, and I'd rather not say, but what I will tell you is I usually wind up celebrating it on the Saturday before Mother's Day (second Sunday in May).

Q: How tall are you?
A: 6'2" or 1.88m

Q: What type of music do you listen to?
A: A lot, I'd check my Pandora link to my stations on my website, and eventually I'll get my Spotify up there too.

Q: What is your favorite video-game?
A: The Legend of Zelda: Majora's Mask. A lot of people don't like it because of the time system, but once you learn the song to slow down time, it makes for a much less stressful experience. So if you didn't know that, GO BACK AND PLAY IT!

Q: Which games do you currently stream or plan on streaming?
A: My primary focus is going to be more on the retro, retro styled, or retro cartoon styles, but I plan on playing a lot more than just that.

Q: What is your relationship status?
A: This is something private that I'd rather keep that way. Let's just say I'm always cool with new friends, but not with anything more than that.